I will readily admit that my main motivation for this project is because of the winter activities. Most would believe that the reason for having a vacation home by bear lake would be for the boating, fishing, ATV's, hiking, golfing, biking, horses, snowshoeing, etc... but after moving to Utah from California I spent nearly every winter day riding my neighbors snowmobiles on their property up the street. My father bought our family a sled and at that point, I would do laps around my parents home until it was dark every day after school.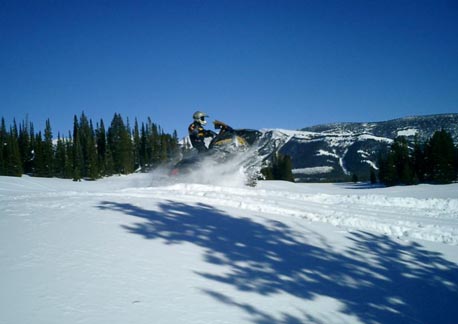 A fun side note, my father also bought me a Sno-Rabbit (originally called a Sno-Runner) made by Chrysler, for Christmas one year. It's fun. A little under powered and not ideal in powder, but under the right conditions, it's a blast. It's still at my parents house just waiting for a carb rebuild and some fresh gas :) Doing a quick web search revealed a few tips and tricks to get it from 7 all the way up to 10 HP. That would be nice.



Sure it's great to have all the other recreation available near the property, but winter sports it my main intent. Being able to ride from the cabin to all the groomed trails in the area is very exciting.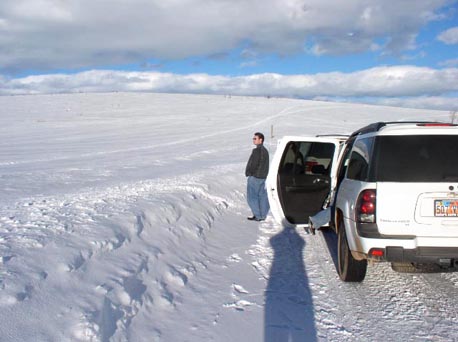 We'll certainly do our share of hiking and ATV's. With 350+ groomed miles of snowmobile trails, that makes for very tempting ATV riding after the snow melts. In the 7-acre common area of the North Pole Loop there are some other fun things to do.
When all is said and done I'll put a zipline in. With 320' feet on the back side of the lot, it would be pretty easy to put in a nice 200' zipline. There's a great slope that will make for an ideal zipline install.