Here's a high view of the location from Google Earth. It's right around 6400 feet in elevation.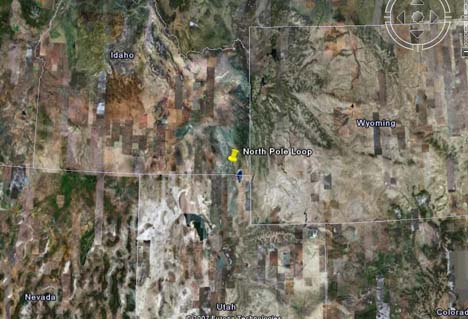 Check out the other links talking under 'Where'. You can learn about the North Pole Loop on which our lot is located, Sharon, Idaho, which is the town in which the North Pole Loop exists. This is not far from Liberty, and Ovid, Idaho which I've learned that Sharon is often blurred into. If you go further, Liberty is also blurred into the other larger towns which most people are more familiar with, which would be Paris and the "grand-daddy" of 'em all, Montpelier, Idaho. Last census shows about 2,600 residents. Montpelier is pretty well known for a robbery of the Montpelier Bank by Butch Cassidy.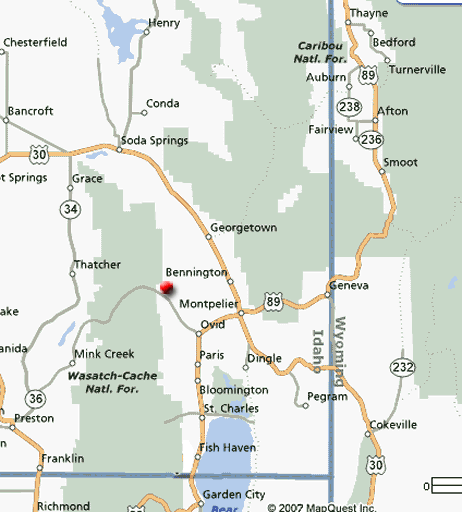 I haven't measured, but I'm guessing that Montpelier is about 20-25miles from the North Pole Loop.