I understand the the lots were originally subdivided for Don's kids. Some were interested, others weren't. There were 2 lots for sale at the time of our purchase. They are both sold now. There are a total of 10 lots around the outside of the loop, with a 7 acre 'common area' in the center of the loop. It's available for use by the 10 owners and their guests.
Of the 10 lots, 3 are developed with cabins. 2 of the 3 are available for rental. Snowmobiling is going to be the one of the highest interests for rentals. If you're interested in learning more about staying at the North Pole Loop, you can check out the Bear Lake Ranch House (below)...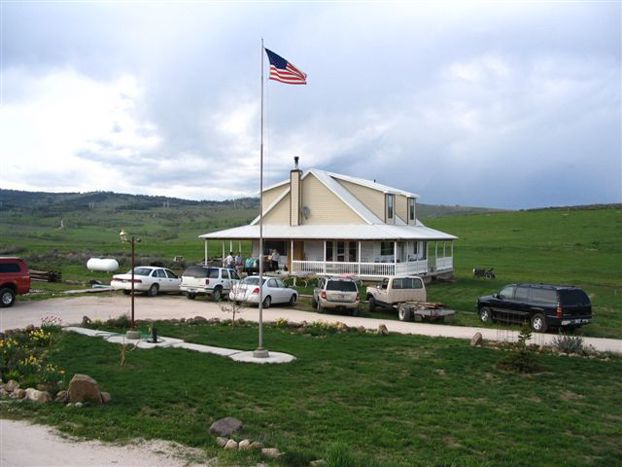 and Sutton's Cabin (below):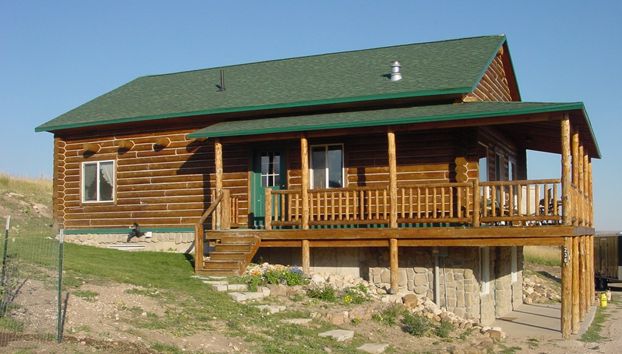 Both are available for rentals year round. I believe that they are quite popular to rent especially during the winter because of the incredible snowmobile opportunities accessible directly from the properties. I admit that this is the main reason for my interest in the property. After I moved to Utah from California, I was on a snowmobile almost every day, each winter all through my early teens.
In the 7 acre common area, there is a rough volley ball court, fire pit and horse shoe pit. Capital improvements are always open for discussion among the owners. I think a rough-hewn, covered pavilion would be really nice out there.
All lots have power via Rocky Mountain Power --formerly Utah Power... The name changed happened in January of 2007 I believe. Utah Power supplying power to Idaho residents, heh heh. That's probably one of the reasons for the name change ;)
There is no water or sewer. I have heard that because of an Idaho water rights law, a private well cannot be used to supply water to any other resident. The cabin with the red roof in the bottom right has such an excellent well that it's actually artesian in the spring. The well could easily supply enough water for all 10 of the lots in the subdivision. Instead, every owner will need to spend $12,000+ each to drill their own and install their pump systems.
The well and septic system process will be outlined in the development section.